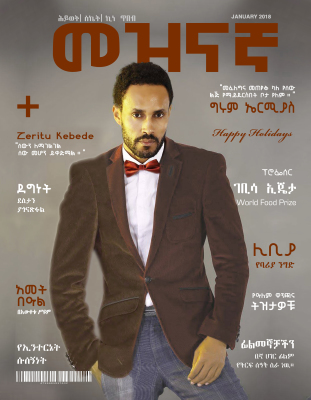 ሰላም ጤና ይስጥልን፦ ወደ ድህረገፃችን እንኳን በደኅና መጣችሁ።
መልካም ዓመት በዓል እያልን ስንመኝላችሁ፦ በጥራቱ ከፍታ ታዋቂውንና በአንባቢዎቻችን በጉጉት ሲጠበቅ የነበረውን አዲሱን የመዝናኛ መፅሔት ይዘንላችሁ ቀርበናል። 

​

በተጨማሪም ውድ የሆነው አስተያየታችሁን እንድትፅፉልን እንጋብዛችኋለን።
Merry Christmas & Happy New Year.
Your ultimate upscale Meznagna magazine Vol. Jan|Feb release is here. 

Featuring the talented film actor, director and author Girum Ermias "ግሩም ኤርሚያስ", and many more... Pick up your copy righth here from store
​
We value you suggestion, please let us know what we can improve on.



Connect with Meznagna via Email and Social Media